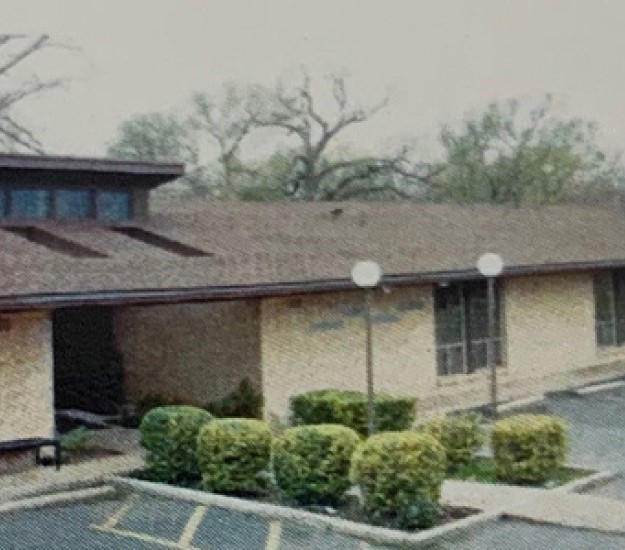 Dedicated To Your Family's Smiles For Generations
Austin, TX
"It is with much appreciation and thanks that we have had the opportunity to serve the patients who have been in our care over the years. It is truly an honor and a blessing to serve each and every one of you, our patient family."
At MM Family Dentistry, our top priority is simple: we want to treat every patient like they're one of our own loved ones. Dr. McElveen, Dr. Stevenson, and the rest of our team members have combined modern, professional services with old-fashioned customer service and concern, resulting in the best of both worlds for each appointment. We will always seek to enhance your understanding of available dental options, guide you in choosing the treatments you most desire, and explore all ways possible to fund those services affordably.
The History & Legacy of MM Family Dentistry
We give thanks to Dr. Sidney White Jr. from Wylie, Texas, a graduate of Meharry Medical and Dental College. He began practicing dentistry in Austin, Texas in 1958, opening doors for many health practitioners to follow. He partnered with an Optometrist colleague, Dr. Sylvester Bradford, and together, they built the Medical Plaza complex at 2113 E. Martin Luther King Blvd, which opened in 1968. It consisted of dental, medical, and pharmacy services, in what was known then as the "East Side." Today, it's Downtown Austin!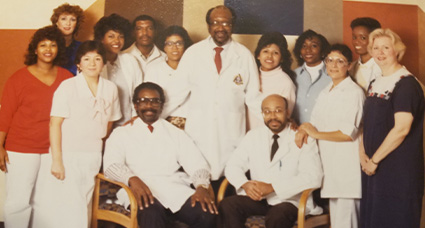 Dr. Mason & Dr. McElveen's Momentous Arrivals
As for our dental office, Dr. Norman L. Mason from Marshall, Texas, a graduate of Howard University Dental College, joined Dr. White in 1970. Dr. O. Wayne McElveen, from East Orange, New Jersey, a graduate of New York University College of Dentistry and the Newark Beth Israel Hospital Dental Residency program in New Jersey, moved to Texas and joined the dental office as well. Thus, Drs. White/ Mason/McElveen LLP. was formed.
Today, Our Commitment to Patients Remain Strong
MM Family Dentistry was established to provide stellar dental services at a level that would enhance the patient's oral, dental, and personal well-being. Many changes have occurred with the doctors and staff members through many years of servicing the Austin, Texas communities and well beyond. However, the dedication to service remains exactly the same. We've grown even more and have now added Dr. Christopher Stevenson to our team as Dr. Mason steps away.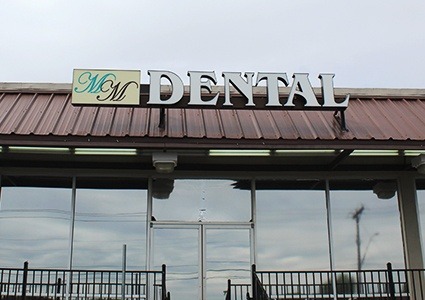 State-Of-The-Art Care With Old School Values
Throughout the years, it has been crucial for us as a team to stay current with the multitude of changes that have taken place in the dental profession. To benefit our patients, we have remained active by taking various continuing education courses that are designed to keep us up to date with the most current dental discoveries.
As we move forward, this commitment to serving and providing a great service to our patients is our #1 priority. We customize treatment based on one's individual needs. Whether they are young or old, have full or partial dentition, or need comprehensive services or emergency care, we provide patients with the utmost high-quality care and innovative technology and we will continue to expand and update to do so.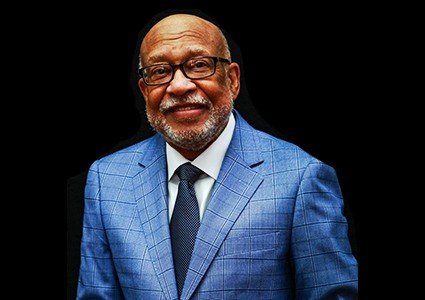 A Farewell From Dr. Mason
To My Dear Patients:
After 49 years, I have decided to retire from the dental office of full-time clinical dentistry. I am somewhat saddened by this decision but extremely grateful for the many wonderful and enjoyable years of association with Dr. Sidney White, Jr, Dr. O. Wayne McElveen, our great staff, and of course, you – our outstanding patient family. I am truly indebted to each and every patient. Dr. McElveen, my partner of 43 years, will continue to practice full time and we will maintain the same amenable relationship that has sustained us over these many years.
For the last two years, Dr. McElveen and I have searched for a partner and associate to work with Dr. McElveen in supporting the traditions of our dental office and who will also someday be capable of taking over the dental office. I am thrilled to announce that we have found that doctor. I take great pleasure in introducing Dr. Christopher Stevenson. He is, first of all, highly qualified and experienced. He has an outstanding reputation for being gentle and personable. I am confident that you will find his knowledge, skills, and warm personality a continuation of the high-quality care of this dental office. A native of Baton Rouge, Louisiana, Chris is a graduate of the University of Texas School of Dentistry at Houston with five years of practice experience so far. He is also great with children. This will allow us to expand services to all age groups.
I will continue to be in and around the dental office, but not practicing dentistry. My goal is to slow down and focus on personal health issues.
Dr. Stevenson, his wife Victoria, and their daughter share the same family-oriented values that we do. They look forward to becoming active members in the Austin community.
Dr. McElveen and I are excited about this new relationship and look forward to serving you in the coming years.
Sincerely,

Norman L. Mason, DDS
Recent Posts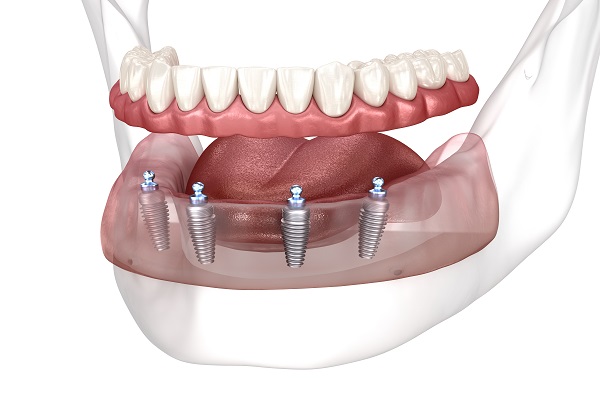 Considering All-on-4®? Also known as implant-supported dentures, this tooth replacement option is one that combines the use of dental implants with dentures. Most are familiar with dentures and how bulky they can be within the mouth. It is easy to shy away from dentures due to the awkwardness of a sliding oral appliance. On the…